LIE495 COMMUNICATIONS POLICY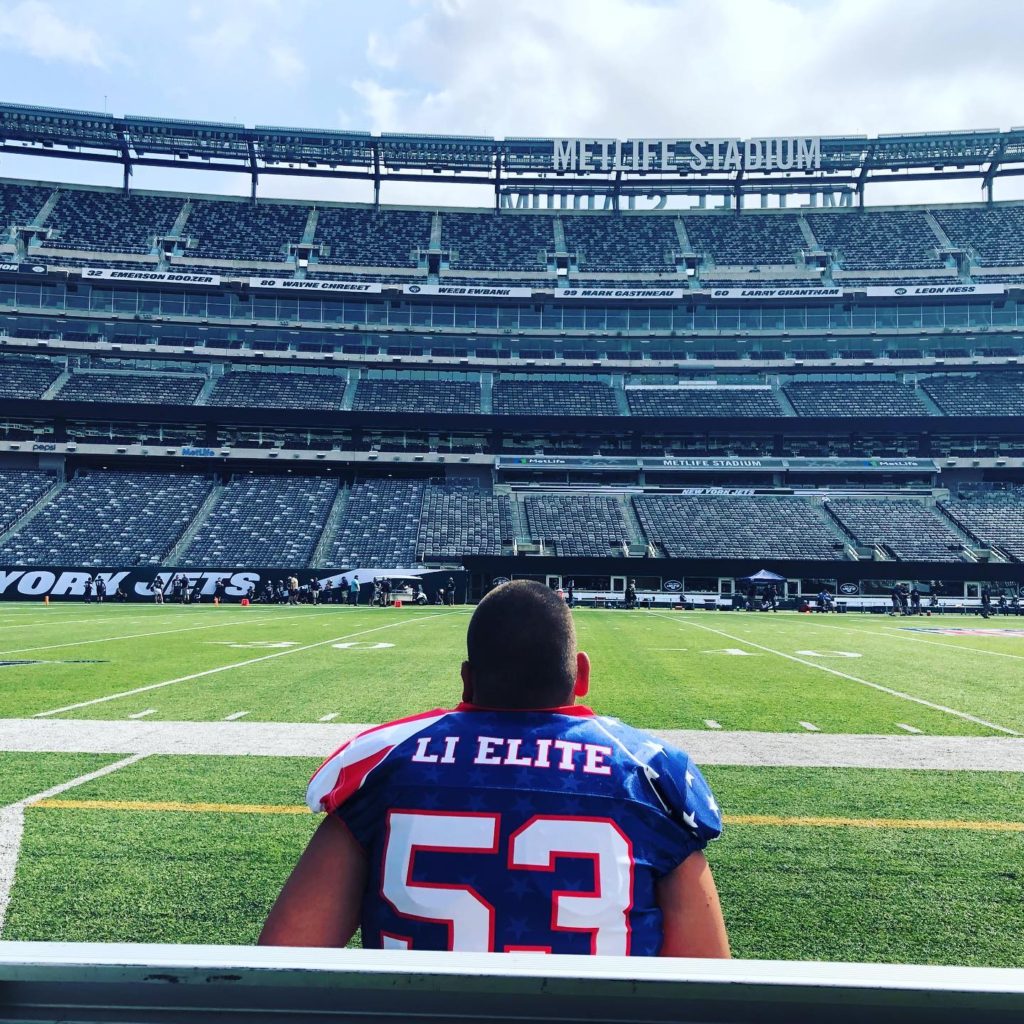 INTRODUCTION
Long Island Elite Football is a professionally run, first-class company based on the following core principles:
> We are not pay-to-play. We have tryouts in which the best players on Long Island are selected. We offer need-based scholarships and never turn away a child for financial reasons.
> We are not in competition with anyone, and we let our program speak for itself. LIE495 supports ALL football efforts, even our competitors. We believe the only way to raise the level of Long Island Football as a whole is to collaborate. We support all football activities unconditionally. 
> LIE495 does not participate in social media or chat room gossip and negative banter. These things erode the respect and sanctity of the game.
> Our success is directly related to our people. We emphasize a model made up of loyal, selfless people, with no egos, and kind hearts. By putting this core value first, and never straying from it; everything else falls into place. 
> Our program is 100% about the kids. We encourage a wild spirit; but we do not endorse trash-talking players, or chest-beating coaches talking about their NFL caliber 5 year old football teams or 1,000 yard 7 year old running back. We don't just talk about it, we show respect, discipline, and professionalism in our actions. As a result our players will see and model those same traits, making them more attractive prospects in their high school and college careers. 
This Communications Policy sets forth the policies of Long Island Elite Football, and its affiliated entities regarding official communications with outside parties.
This Policy applies to all Company board members, directors, officers, volunteers, parents, coaches, players, consultants and contractors.
GENERAL POLICY
It is the Company's policy that all its communications with Third Parties comply with applicable law, and that Public Information of the Company be Publicly Disseminated in a non-exclusionary and non-selective way. Only an Authorized Spokesperson may engage in discussions about the Company with Third Parties or present the companies position or opinion to the public on any topic or matter. No other individual is authorized to speak on behalf of the Company. Any Coach, Player, or Parent who is contacted by a Third Party must refer the Third Party to an Authorized Spokesperson. Therefore any statements or comments you see in the media, particularly online and in Social Media, that was not presented by an Authorized Spokesperson may not comply with the Company's official position or opinion on the matter. 
Specifically, no board member, director, officer, volunteer, parent, coach, player, consultant or contractor, other than an Authorized Spokesperson, may communicate Information of the Company. 
Occasionally, board members, volunteers, coaches, parents, and players may be contacted by outside sources or the media requesting information about the Company or its employees, directors or officers or operations. In order to avoid providing inaccurate, incomplete or Material Information to outside sources, all outside inquiries regarding the Company or its employees, directors or officers or operations must be referred to an Authorized Spokesperson. Only an Authorized Spokesperson is authorized to make or approve public statements pertaining to the Company or its employees, directors or officers or operations.
An Authorized Spokesperson may not depart from the principles set forth in this Policy without the explicit prior approval of the Company's Chief Executive Officer.
Press releases will be distributed from time-to-time to convey company news.
LIE495 is against commenting on rumors.
LIE495 is against commenting on gossip, politics, and the drama you see on Social Media and in Chat Rooms and Groups. The posts in these forums may contain misleading or unsubstantiated information and may be made by inexperienced people who are poorly informed. 
No Coach, Board Member, Parent, or Player's publicly posted comment or opinion is endorsed by LIE495. The only official communications are those released by LIE495 headquarters publicly.
"Authorized Spokesperson" means the Chief Executive Officer, President, General Counsel, or any other Company representative who has been authorized by the Chief Executive Officer, or President to speak with a Third Party with respect to a particular topic or on a particular occasion.