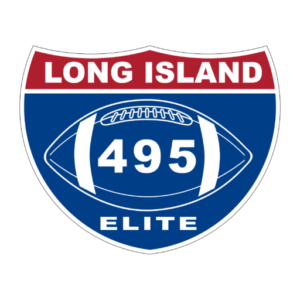 Year round program for ambitious football players. Includes clinics, camps, combines, and additional opportunities to improve skills.

An experienced advisory board and variety of tools to assist Long Island players with gaining maximum recruiting exposure.

Try out for the Long Island all-star  team and play in national post-season tournaments, spring games, 7v7s, and  more.
Thank you to Justin Kull, Kyle Andersen, Bill Rom, Matt Capolongo, Kahmal Roy, James Brady and their performance teams for helping our athletes and our program achieve excellence.
Thank you also to Marc Negrin and Vince Cesarino from Pat-Med, Long Island Lutheran High School, Saint Anthony's High School, Sachem, Holy Trinity High School, and Massapequa Mustangs for supporting the program, and for the use of their fields & facilities. The program could not exist without your support.
Long Island Elite Football is a non-profit corporation with 501.3(c) app. This program would not be possible without our sponsors.
Long Island Lutheran (LuHi)
East End Blinds
Noble Elevator Company
The Horowitz Family
Anonymous
Pierre Ferzan
The Rubinstein Family
James Dermany, Pequa Spirits
The Martinez Family